BizSolutions Miami is a computer consulting, development and implementation firm focused on helping you find solutions to your business needs. We listen carefully to our customers needs and work with them to find the best, most cost effective, and reliable solution.
We stand by our solutions and do what it takes to achieve complete satisfaction.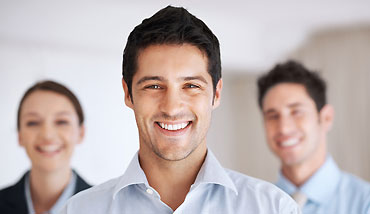 1

Our Mission

We are committed to being your technology partner providing cost-effective solutions based on your business needs. Our goal is to establish a long-term relationship with your business founded on integrity, customer satisfaction, and adding real value to your business.

2

Our Role in Your Organization

There are three main roles BizSolutions Miami plays for its customers based on the availability of IT staff in the business:

Businesses without IT staff - BizSolutions Miami can fulfill all of the functions of an IT department on an ongoing basis
Business with limited IT resources - BizSolutions Miami can take the lead in the provision of ongoing IT services, and work with your in-house staff to deliver those services efficiently

3

Hardware and Software Purchases

BizSolutions Miami's primary role is providing computer design, implementation, and support services, not selling hardware or software. We have no agreement with specific hardware and software vendors. BizSolutions Miami recommends and helps you acquire cost-effective hardware and software solutions designed to meet your businesses' needs with in the project budget.

4

Strategic Partners

BizSolutions Miami builds partnerships with global and industry-leading corporations to provide our customers with access to the best solutions available.